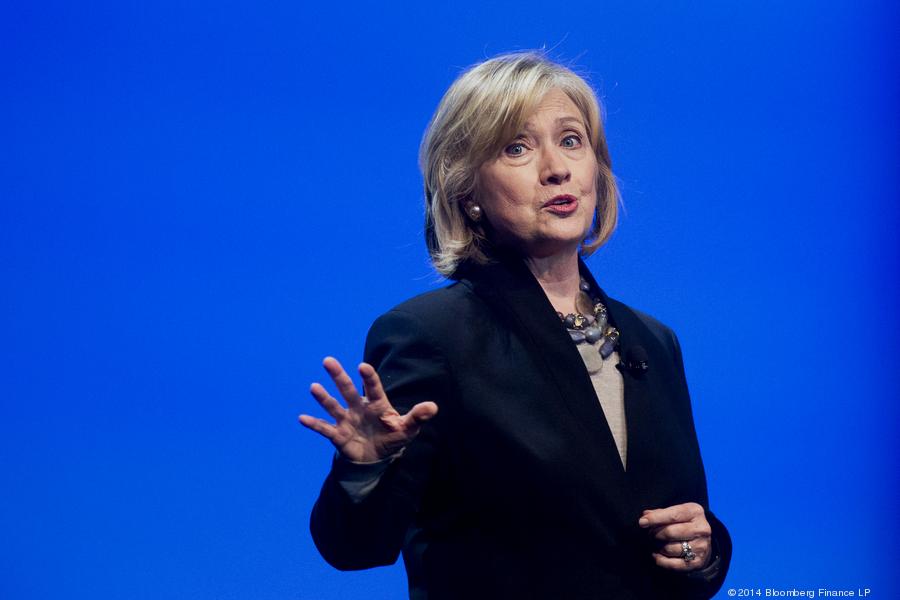 Hillary Clinton, shown here at the 2014 DreamForce conference.
Earlier this year, a report indicated that Hillary Clinton was leaning toward locating her presidential campaign headquarters in Brooklyn after some early signs that she might choose Midtown Manhattan or even White Plains. Now, the presumptive Democratic front-runner is close to finalizing a lease for space at Brooklyn's MetroTech, according to a report by CNN.
That report noted that New York City could be an attraction, itself, to potential campaign staffers, who would likely start later this month, with a more official campaign launch sometime in April.
However, Clinton's team is also somewhat worried about the optics of MetroTech's relative proximity to Wall Street, CNN said. On a more practical level, the team has started asking if anyone already in New York can put up younger staffers, the report said, an acknowledgement that the cost of living in New York over the course of the campaign might be a hardship for workers lower on the pay scale.
This is just the latest instance of Clinton's seemingly accelerated campaign rollout in the wake of revelations that she did not immediately turn over work emails from a private account she used while Secretary of State. Last week, the Associated Press noted that Clinton has begun staffing up in New Hampshire, an initiative led by her likely campaign manager, Robby Mook.
#GETURZ