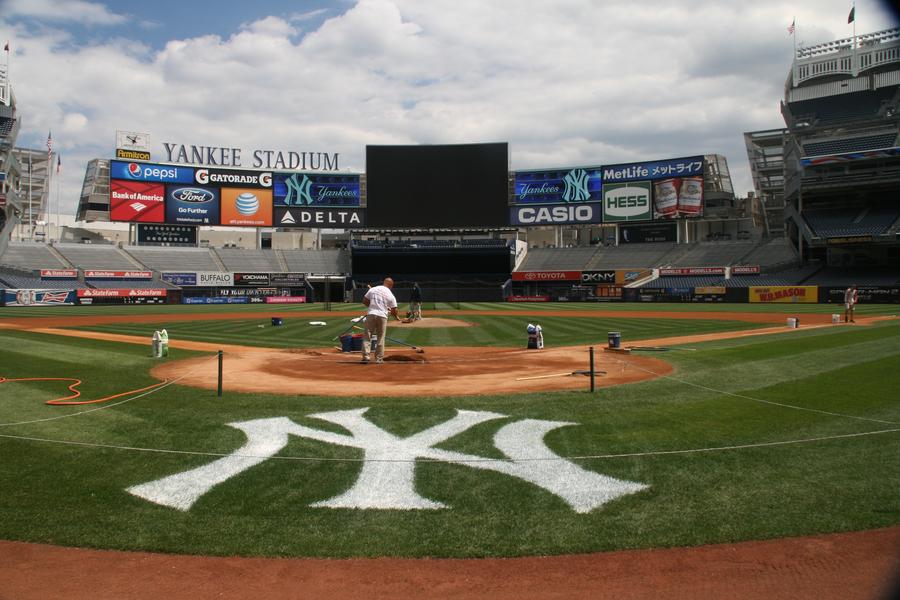 For NYCFC's first Major League Soccer home game on Sunday, against the New England Revolution, the team intends to sell tickets for seats in the farthest reaches of Yankee Stadium after previously planning to sell tickets only up to the 300 level.
In a story posted on the MLS web site, NYCFC president Tom Glick said more than 30,000 tickets have already been sold for the game, and so the club determined there was enough demand to warrant opening up more seating. The standard seating configuration at the stadium for NYCFC's games is expected to accommodate 27,528.
Though there may be rising excitement among soccer fans for the upcoming season, players on the NEW YORK YANKEES BASEBALL
 team seem less than enthusiastic about the stadium's new tenants. The two teams will be sharing the stadium while they're both in season, something the Yankees haven't done in recent memory.
Reports last spring indicated the arrangement, tentatively, is set to last three years, and Yankees management has expressed confidence the field will be in fine shape for both BASEBALL
 and soccer.
#GETURZ