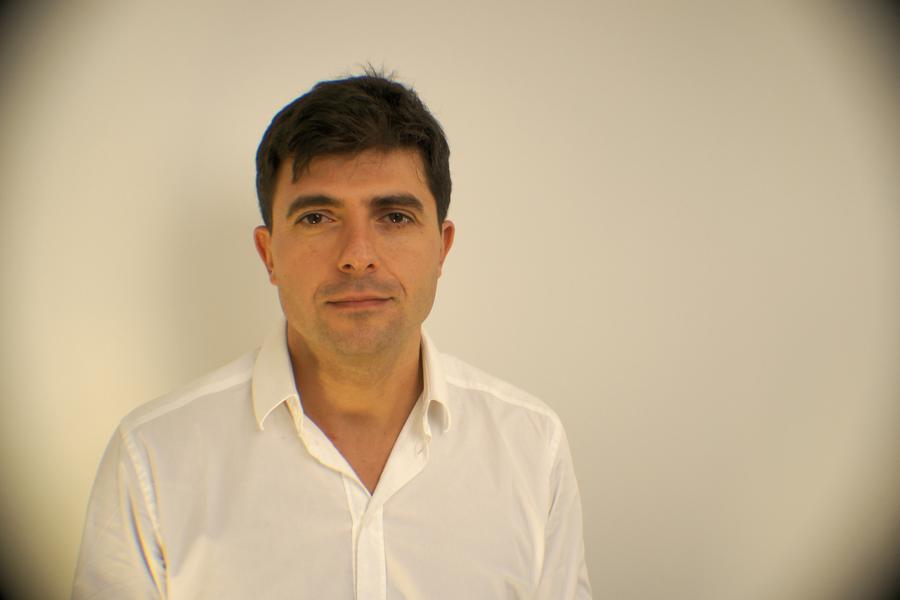 Shahar Waiser, founder and CEO of Israeli startup GetTaxi Inc., says his company has… 
more
Don't listen to the conventional wisdom being pushed by the likes of BuzzFeed who say that Uber's already won New York's street transit fight. At least that's what Shahar Waiser would like for you believe. Waiser, the cofounder and CEO of Israeli startup GetTaxi Inc., thinks the game hasn't even really started yet.
The 40-year-old Waiser says his company has shifted all its efforts to New York, where it first launched under the name Gett in September and is preparing a major effort to win corporate car service accounts. Today, the company is announcing that it's reducing its fixed pricing by as much as 25 percent and guaranteeing not to impose any variable surge pricing across all of New York City.
That shot against the surge is, of course, aimed at Uber. At the moment, Gett/GetTaxi is Uber's biggest competitor outside the United States, thriving in places like London, Moscow and Jerusalem. With a $150 million annual revenue run rate, the company is profitable in its existing markets and will re-invest those profits here, Waiser told me during a stop he made last week at the New York Business Journal.
"New York is the key, and the only focus for the company for this year and following years," Waiser says. "And for this reason, both management and myself have relocated here. And what we're doing here in New York is pretty unique."
The Israeli native and his executive team moved here in February, sensing a big chance: "All these wealthy people and no cars," as he puts it.
While today's news about the 25 percent price cut is aimed at regular consumers as well as businesses, expect to see more about the B-to-B play very soon. Gett has 2,000 corporate customers in London and elsewhere, including many multinational corporations with substantial Manhattan operations.
Gett's argument to corporate users is simple: It can provide fixed pricing, advance booking and a conservative approach toward regulatory compliance. But generally, Waiser says, it's cheaper.
Uber officials declined to comment.
The San Francisco-based transportation giant is now operating within the bounds of New York City regulations, but its name continues to be associated with governmental disputes around the world. As recently as January, most of its NYC dispatch bases were serving a suspension handed down by the city's Taxi & Limousine Commission.
"If you're in procurement, and you sign up with Uber that has an illegal driver, you're taking liabilities to your organization," Waiser said. "It could cost you."
Uber may not do B-to-B sales per se, but it did 
integrate
 its app with expense-management software maker Concur in July to make it easier for individual business travelers. But the variable pricing and a real-time marketplace are core to its model.
By targeting the mega-market of New York (home to half of the entire American market for car services, Waiser estimates), Gett is heading down a well trodden, but not-terribly-successful path for Uber usurpers.
London-based Hailo pulled out of the United States in October, citing the astronomical marketing costs needed to keep pace with Uber and Lyft. Lyft, while a viable competitor to Uber in many other markets, has not been able to eat into Uber's share in a meaningful way since arriving in July.
But it's that precise lack of competition that makes New York open to another attempt, Waiser thinks. Conventional wisdom says the market is very competitive, thanks to the scores of small operators and shifting political dynamics that influence the regulatory fights. But, he argues, Uber is the only venture-backed, tech-enabled insurgent with any real scale here, and Waiser says Gett can beat it on both consumer price and driver compensation.
Gett started with a short-term promotion to ride anywhere in Manhattan for $10 in September, a rate that still applies for rides from 58th Street to Houston Street. Today, Gett laid out a revised pricing structure that keeps the $10 far for central Manhattan, drops rates by as much as 25 percent elsewhere, and introduces a $10 fixed peak time charge during rush hours and weekend nights. That $10 would be added to the base price, so a $10 fare from Washington Square Park to 47th Street and 3rd Avenue would be $20 during rush hour.
After some initial troubles building up enough supply of cars to meet demand during the $10 Manhattan promotion, Gett now has 2,000 cars on the streets, Waiser says. Drivers were lured by a per-minute rate that beats Uber and getting to keep all tips (Uber still says it pays drivers more thanks to a per-mile and per-minute rate.)
In short, he says, Uber's not as cheap as it appears, and people will catch on. "You have so many wealthy people and no cars, but those wealthy people are not stupid," Waiser says.
Even if Gett can build a credible alternative, Uber's extraordinary success in raising venture capital will make it hard to touch. Gett has $200 million in venture backing, including $150 million raised last August from Vostok Nafta Investment.
Uber has $5.9 billion in venture backing, and just raised another$1 billion last month, giving it a valuation of more than $40 billion.
BY,Ben Fischer
#GETURZ