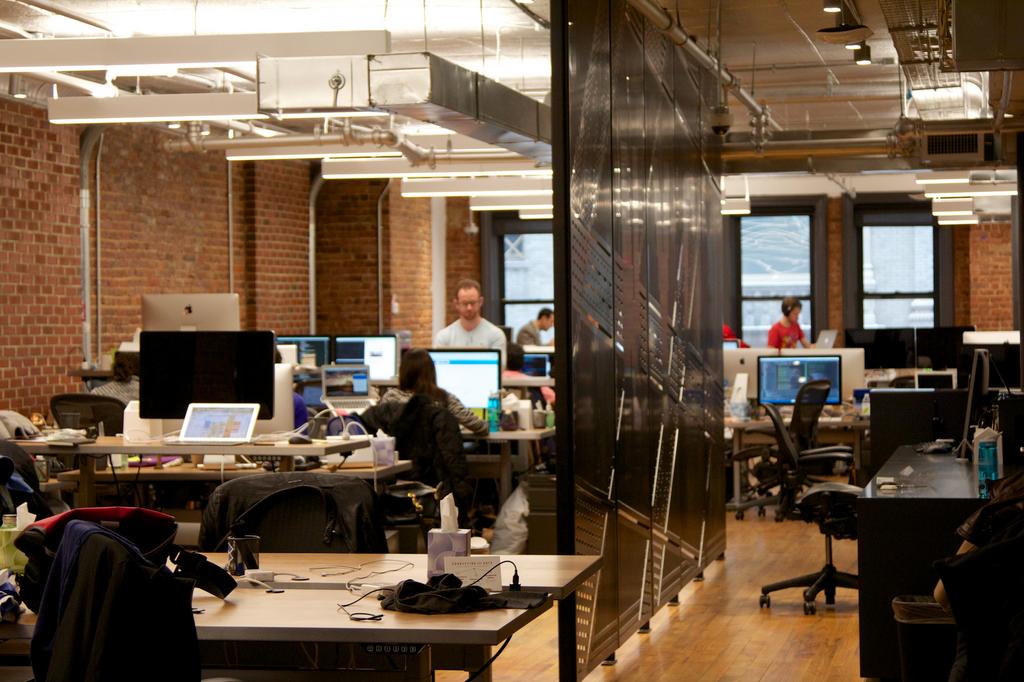 San Francisco-based Dropbox had been in other, temporary offices in New York but in late… 
more
Dropbox has dropped itself into New York City with a new 11,000-square foot office space in the Flatiron District.
The NYC offices, one of nine the San Francisco-based company operates, became Dropbox's permanent home here after being in temporary space near Astor Place. The office on West 19 th Street and Sixth Avenue opened two weeks ago and carries some of the hallmarks of New York offices in renovated buildings like exposed brick walls and plenty of wood.
"It's great to have that permanent space in New York," said Julie Herendeen, Dropbox's head of marketing."It's been a high priority for the company and as we were thinking about New York, it's incredibly important to be close to those customers."
Those customers really aren't the 300 million individuals who make up Dropbox's primary customer base, but rather the 100,000 companies that have signed for its 18-month old business service. Among the New York-based companies Dropbox counts as clients are, in the media space, News Corp and Hearst. Herendeen also said other sectors that have signed on to Dropbox are technology companies like Spotify and educational institutions like MIT.
On Thursday, Dropbox announced it was making an upgrade to its business service to allow businesses to create groups for collaboration. A key part of this allows for easy administrative functions.
"We really focus on our core strength as we're going to market," Herendeen said when I asked her how she goes out to sell the business product. "We've really been a very customer-driven brand, user-driven brand."
About 30 people work in the NYC offices, working either in sales or in technology. One thing the New York office doesn't have yet is someone to run it. Interested? Click here to see the NYC opportunities and check out the images above to see the local Dropbox offices.
BY, J Jennings Moss
#GETURZ