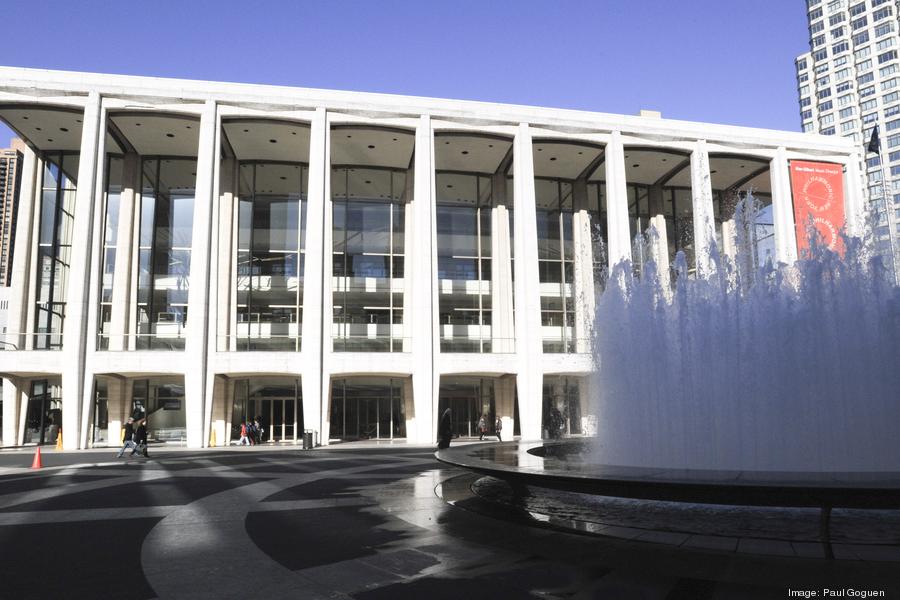 Opened in 1962 to be the residence of the New York Philharmonic, the hall was named after… 
more
Come September, Lincoln Center's Avery Fisher Hall will carry a new name in honor of its new benefactor — David Geffen.
Geffen, the 72-year-old entertainment mogul, today announced he was donating $100 million to Lincoln Center. The money will be used for a renovation of Avery Fisher Hall, one of the main theatrical spaces at Lincoln Center. The 2,738-seat auditorium is the home for the New York Philharmonic and it plays host to a number of, primarily, music concerts.
"As a native New Yorker, I recognize that Lincoln Center is a beacon to artists and musicians around the world," Geffen said in a statement. "To be involved with such a beloved and iconic institution is deeply satisfying."
The total cost to renovate the hall, which opened in 1962, is expected to be $500 million and work won't begin until 2019. But Geffen's name will replace that of Avery Fisher in the Fall.
Since 1973, the hall has been named for Fisher, a philanthropist and founder of Fisher Electronics. He donated $10.5 million to the New York Philharmonic, which is why he got to see his name on the building. Fisher died in 1994 at age 87, but his family has remained involved with Lincoln Center and agreed to relinquish naming rights in exchange for a $15 million payment.
For Geffen—one of the founders of Dreamworks SKG as well as the founder of Asylum and Geffen Records—the contribution gives him a prominent place in New York City's cultural life even though he has spent much of his own professional life in Southern California
"I love New York," Geffen told the New York Times, explaining that he's owned an apartment on Fifth Avenue since 1976 and is spending more time in New York now than in California. As for what happens to the hall in the future, when the benefactor is long gone, don't expect another name change. According to the Times, Geffen insisted the hall carry his name in perpetuity.
He asked: "How often can you change the name of this hall?"
by,J Jennings Moss
#GETURZ