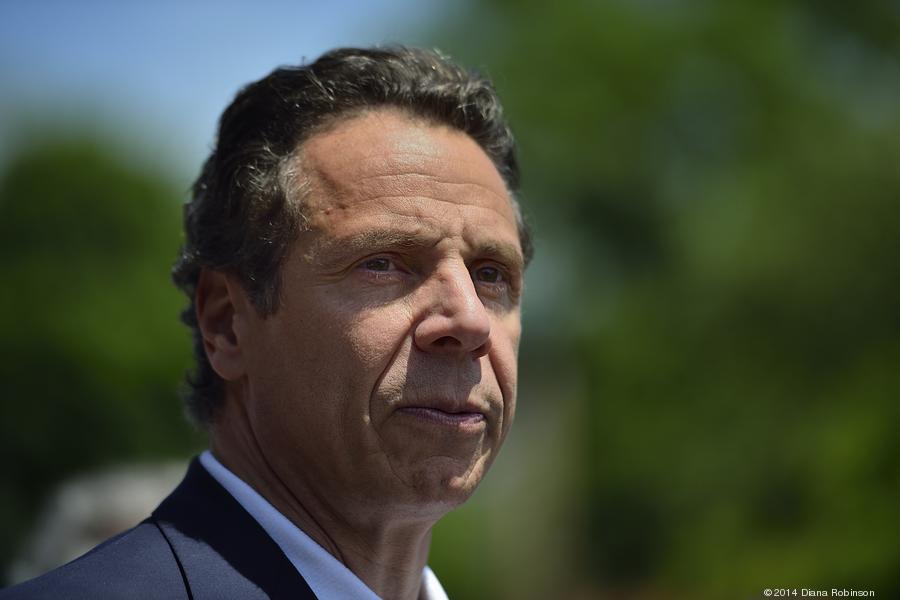 Dennis Young isn't interested in all the political wrangling that's about to take place as Gov. Andrew Cuomo ratchets up his efforts to see New York's minimum wage increased to $10.50 an hour.
All Young knows is that if Cuomo's proposal gets approved by state lawmakers, it will mean an extra $80 a week in his pocket.
"That doesn't sound like much, but to me, a person in my position, it means a lot," said Young, who works as downtown Buffalo parking lot attendant. "It helps me pay by bills. It helps me keep from having my gas shut off."
Young was one of several hundred people who attended a rally staged by Cuomo this morning at the Boys and Girls Club on Bailey Avenue in Buffalo. The setting, in a gritty, working class urban neighborhood, was designed to drive home the point that raising the state's minimum wage will benefit those that need it the most — the lower middle class.
Cuomo said he is the first to admit that the current $8.75 an hour minimum wage is not enough for a family to survive financially.
"The concept of a minimum wage is that if you are working full time, you should be able to provide for your family so that you family isn't living in poverty," Cuomo said. "The reality is you can't afford to raise a family in New York state on $18,000 a year. The minimum wage is not doing what it is supposed to do."
Under his plan, the minimum wage would increase to $10.50 an hour for most of New York — except New York City where it would be raised to $11.50 an hour because of the added expense of living in that metropolitan area.
#GETURZ