Spring 2015 Trends at New York–As Fashion Month continues to march on, we decided to look back at trends from the spring 2015 previews so far. First up is New York Fashion Week and four great trends that came from the shows. From Michael Kors to Ralph Lauren to Marc Jacobs, we look at the designs that rocked the runway for spring. Discover four awesome trends from New York Fashion Week below.
Military Girls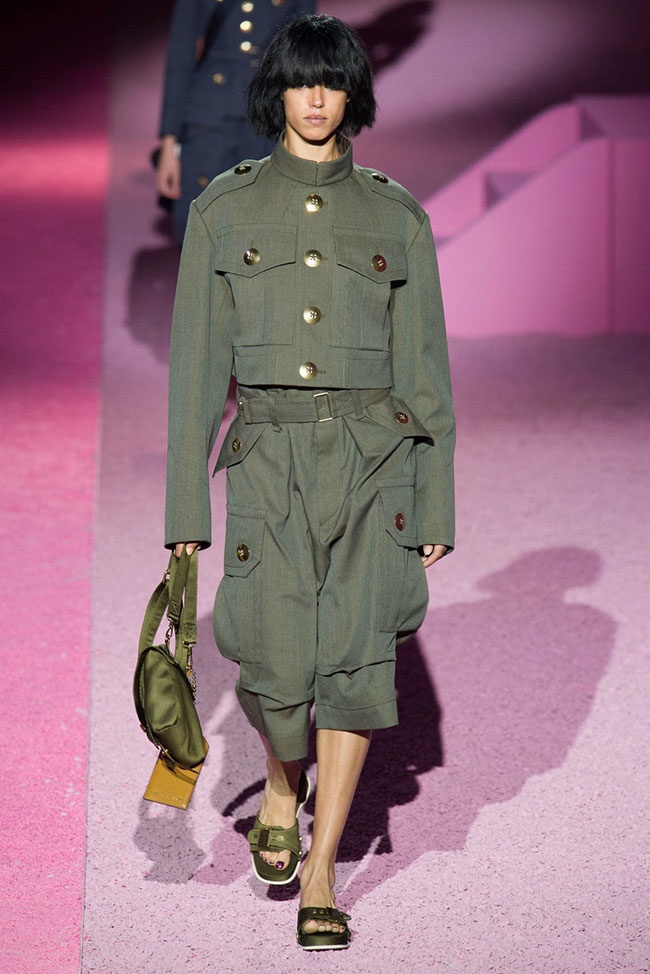 For spring 2015, designers looked to military uniforms for inspiration. From cargo pockets to army green, it was all about making something wearable, durable yet luxe. At Marc Jacobs, the designer transformed military looks into soft dresses and relaxed silhouettes.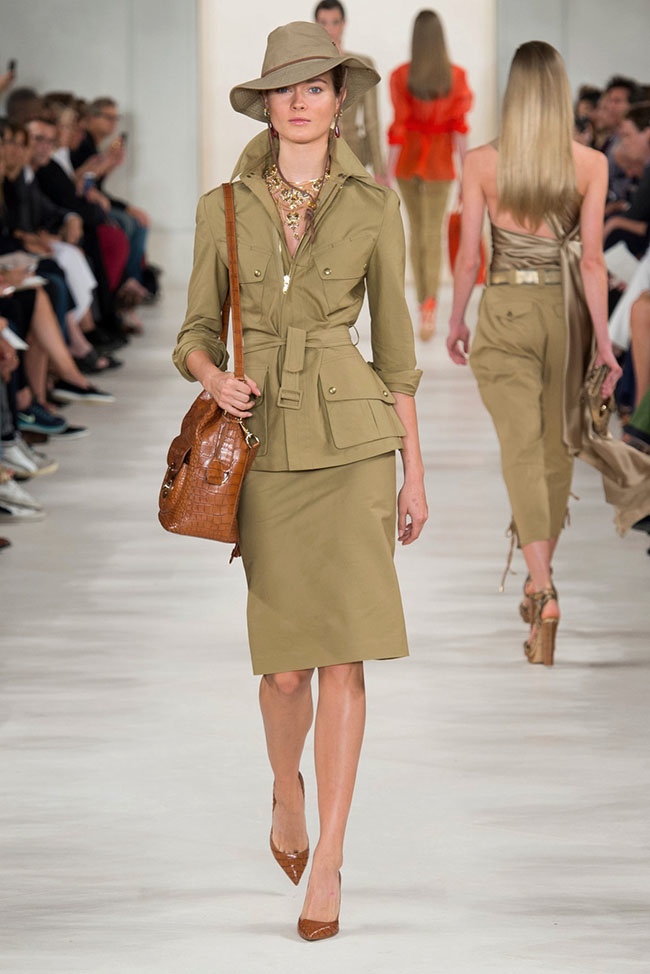 Military Girls–Ralph Lauren was inspired by a safari for his spring 2015 show, but it also looked army influence with khaki, green and utilitarian inspired pockets. The trend was softened with feminine skirts and loose-fitting pants by the American designer.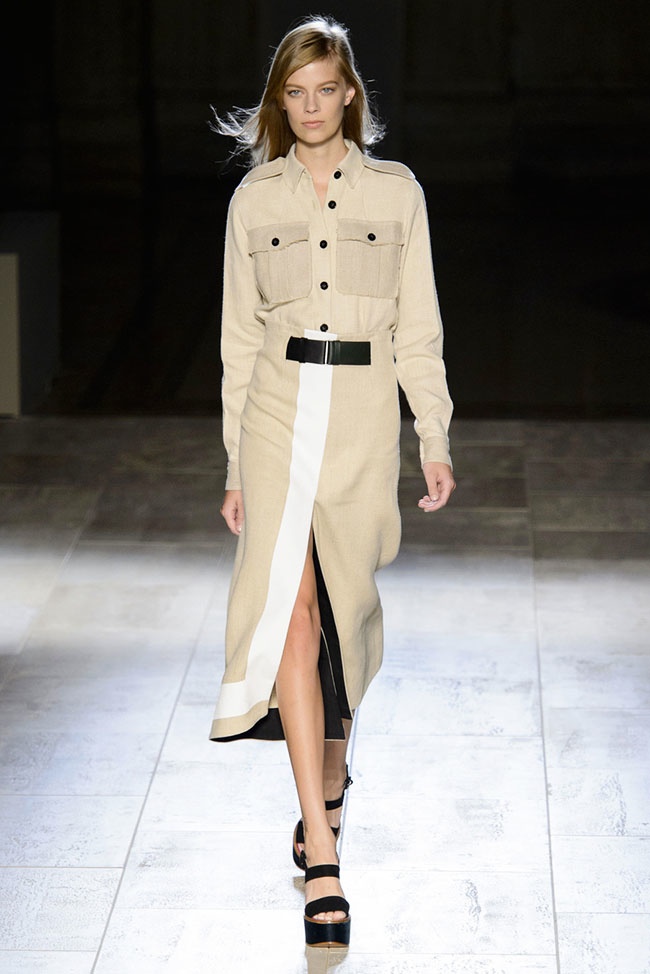 Military Girls–Designer Victoria Beckham was inspired by a uniform for her spring 2015 show. The lineup featured buttons, visible shirt pockets and tailored silhouettes in neutral hues perfect for mix and matching.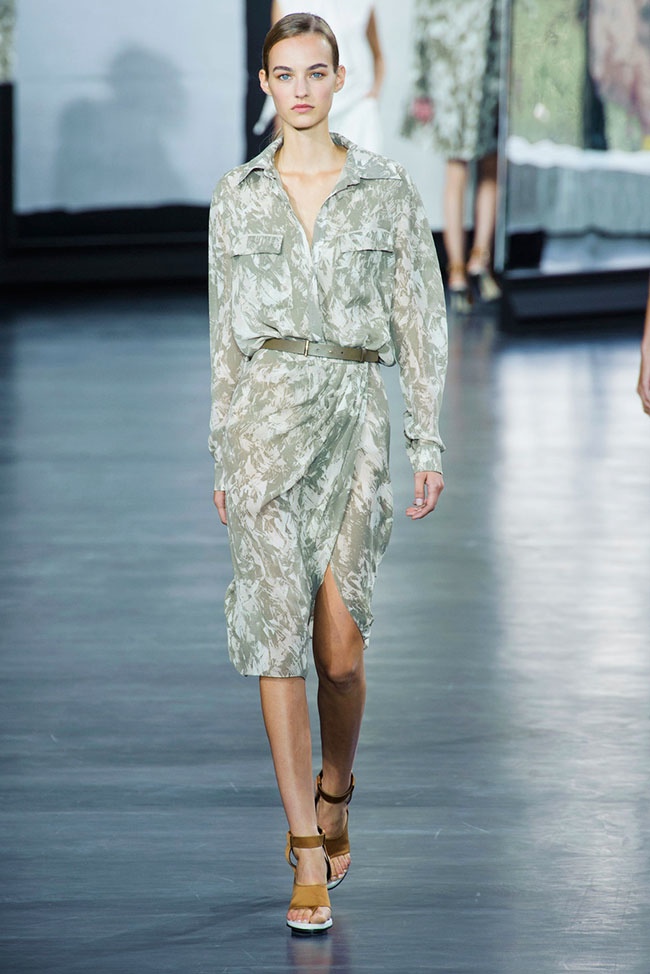 Military Girls–Known for his sportswear, Jason Wu delved into utilitarian inspired accents for his spring collection including pockets borrowed from the boys, belts and boxy tops.
#getUrz